An overview of Pakistan's agriculture sector and and the challenges it currently faces
The growth registered by Pakistan's agricultural sector in FY 2016-17 was 3.45%, which is significantly higher than the growth rate registered in FY 2015-16 (0.27%).
Agriculture contributes
19.5% to Pakistan's GDP
, employs
42% of the labour force
and (along with ancillary industries), provides
livelihood to 62%
of the population, and constitutes
65% of Pakistan's export earnings
.
This growth has been attributed largely to government-led interventions including the Prime Minister's Rs 341 billion Kissan Package and relief measures in the Federal Budget, including:
· Direct cash assistance to farmers
· Improved availability of water through reduced tariffs on electric tube wells Increased credit disbursements to the tune of Rs 700 billion
Subsidised fertiliser prices
Reductions in customs duties on the import of machinery for the dairy, livestock, poultry and cold chain sectors.
Due to increased mechanisation, rice exports increased by almost 30% to two billion dollars in FY 2017-18, reversing a trend of declining rice exports during the last two years.
Unbranded (khulla chawal) accounts for almost 96% of the total industry output and branded players including Matco's Falak, Engro Eximp's Rymah and Guard Basmati, account for the remaining four percent.
Pakistan is considered the world's third largest milk producer with an annual milk production of almost 50 billion litres; this makes milk more valuable than all the cash crops combined.
The livestock sector accounts for
58%
of the value-addition in agriculture,
11%
of the overall GDP, but only contributes
5%
to exports. This is because Pakistani meat products are not allowed in the EU (the world's largest meat market) as they do not comply with their strict traceability standards.
Despite this, Pakistan does not export milk; in fact, it is a net importer of dairy products. This is because the dairy sector is underdeveloped in terms of infrastructure, which is why Pakistan has been unable to achieve efficiency and productivity in milk production, processing, storage and transportation.
A handful of milk brands which deliver on the promise of hygiene, quality and nutrition, remain too expensive for the general public which is why packaged milk only accounts for five to 10% of total milk consumption.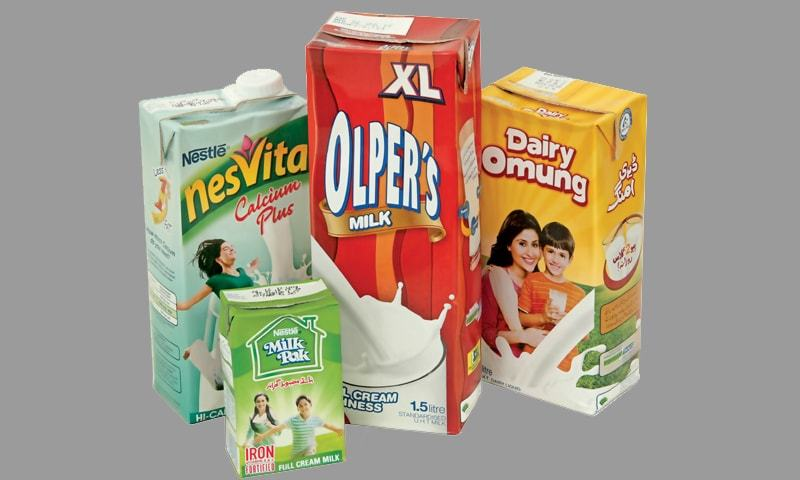 Published by: Aurora, Dawan
https://aurora.dawn.com/news/1143279